Raising a team of murderbeasts
I got Pokemon White the other day and haven't been able to stop playing it (except to do work, but it's
really hard
). It's like playing Red/Blue except a million times better because the Pokemon all have cool animations and the art isn't ugly. Everything sounds nice, the characters aren't boring (well, most of them. It is Pokemon) and the new Pokemon are bad-ass.
Servine, one of the evolutions of Snivy (nicknamed "Smugleaf" by pretty much everyone on the internet. Just look at that face. He knows he's better than you in every way). I like this one the best because he looks slightly more menacing here but still has his legs (he evolves into a snake thing).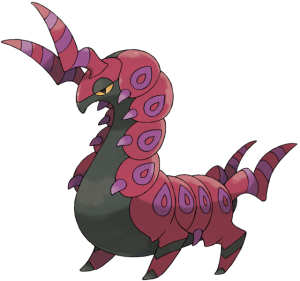 Scolipede, a gigantic purple bug that wrecks everything in its path. Dude's gonna mess you up.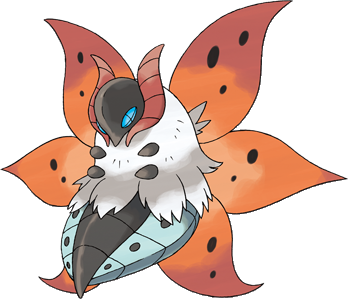 Volcarona, a moth that will light your ass on fire. The bug Pokemon in this game got so awesome.
Chandelure, a ghost/fire type chandelier-type thing? I don't know. I don't care. It rocks.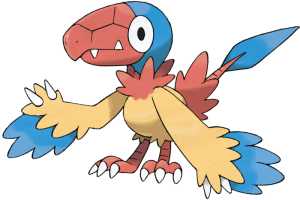 Archen, a Pokemon based on archaeopteryx (...I'm impressed I even remembered how to spell that). It evolves into Archeops: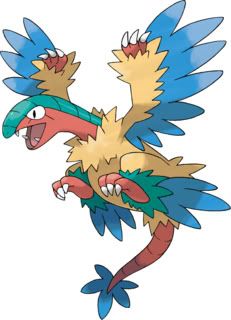 A menacing (yet colorful!) birdosaur with ridiculous attack stats, though his ability (Defeatist, which halves his attack stats when his HP is less than half full) is really, really stupid.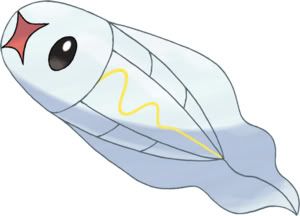 Tynamo, probably my favorite new Pokemon because it's an adorable little electric fish that turns into Eelektross, a horrible murderbeast whose only weakness is ground attacks, except its ability is Levitate which makes ground attacks useless anyway:
It reminds me of Voltaire, who was adorable and tiny when Rashied and I got him and then turned into an eyeball-eating monster. Still cute, though. I miss that fish :( and Rashied.
Most Useless Pokemon I've Encountered So Far Award: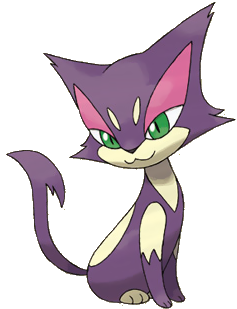 Purrloin. Freaking cute cat thing that I totally wanted to use. Then I caught one and... it sucks. A lot. :( Its evolution also sucks. I know it's not that hard to get through the main game using whatever you want but seriously. This cat. It's so bad.
Why
.
I also love the new trade negotiations you can do online because it's ridiculous. Some people will trade you amazing things for your crappy useless Pokemon, but then some people get on there just to show off all their COOL POKEYMANS and then disconnect. Which is so stupid, because who would seriously be jealous of something you spent forever doing/got lucky with in a video game? Just trade me something already.
Wow, that was too much writing about Pokemon.
Edit:
Currently breeding Snivy/eventually Zorua when I get one if anyone wants to trade for the other starters (or if you just need a Snivy). My friend code is 1119 9527 2466, trainer name Sophie.
Wendy on Wheels Saves the Day is
on Amazon now
! I got my copy and it looks really great. I'm pretty impressed. The art in this book is way better than the last two, in my opinion (thank you Intuos 4!), but the story is more in-depth, too.
Cranky Yellow
is also selling some of the prints I have up in my Etsy store. If you're in the St. Louis area you should stop by anyway because there's some really awesome stuff in there that's worth looking at. They sell all kinds of local handmade stuff, lots of local art, and other weird vintage things that seem to fit whatever else they have going on. Like cat circuses.
It's been rainy and gross outside all week long. I wish it would stop so I could actually go outside or something. This weather is not helping me be motivated to do anything right now (except play more video games, the one thing I should
not
be doing).
Comments {7}