A Thing with Limbs (hint: it's a cat)
A NEW RADIOHEAD ALBUM HAPPENED. WHAT. It didn't do much for me until I got to Codex and Give Up The Ghost (Little by Little and Feral aren't bad, though). I never know how to feel about Radiohead's later stuff anymore. Hail to the Thief was the last Radiohead album I really got into. I like how low-key The King of Limbs is, but I think that's also a strike against it since it keeps any of the songs from standing out on their own. Except Codex, because what the fuck that song. Is amazing. Of course I immediately gravitate towards the most depressing-sounding song because that's how I roll. But overall I'd say it's alright! Gonna take a little while for me to appreciate it, I guess. Still debating whether or not I should get that newspaper album thing. My wallet says, "Please God no," but the obnoxiously zealous Radiohead fan in me says, "WHY HAVEN'T YOU BOUGHT IT YET. WHY."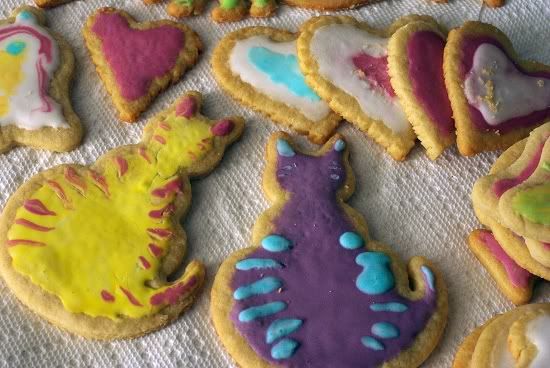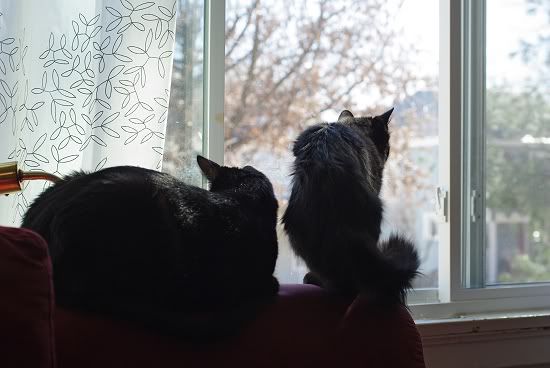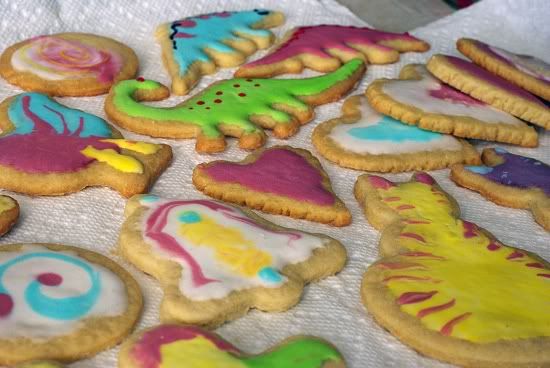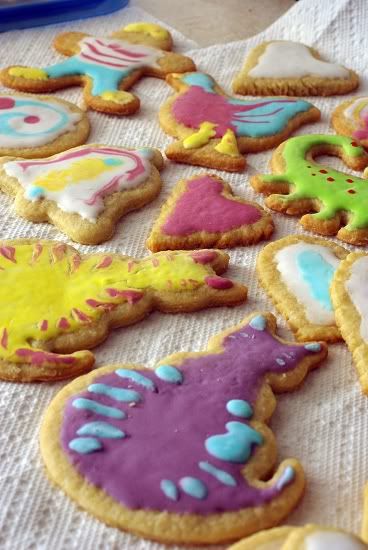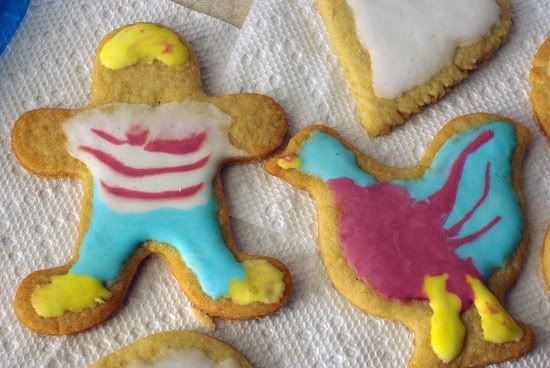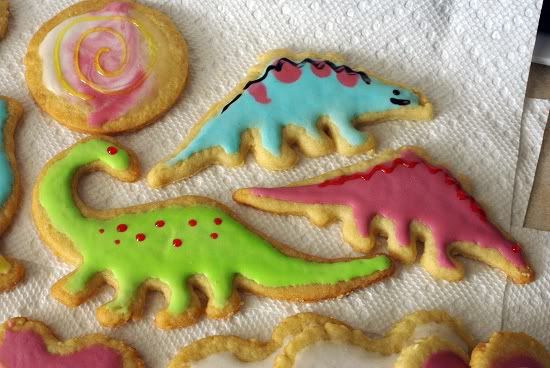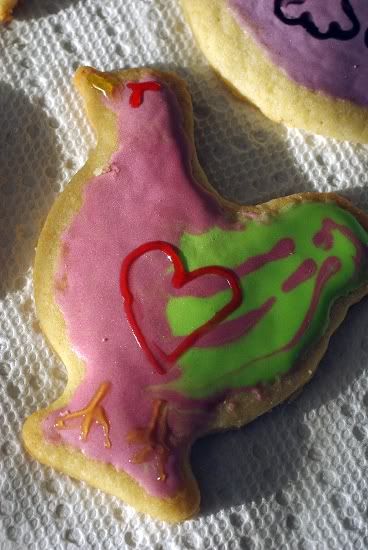 I made cookies for Valentine's day! Some for my family and some for John - you can see us and his cats in cookie form in that 2nd to last photo. That last picture is of the Valentine's Day Rooster, who is angry because he's a bird and birds are jerks. But he brings you love anyway! ...Yeah, I don't know, either. I was at Melissa's house when I did the cookie-cutting, and she didn't have any Valentine's themed cutters. When I feel less barfy, I'll probably make some more. There's a lot of leftover icing.
Also, John made me steak wrapped in bacon for dinner on Valentine's day. STEAK AND BACON TOGETHER. It was magical.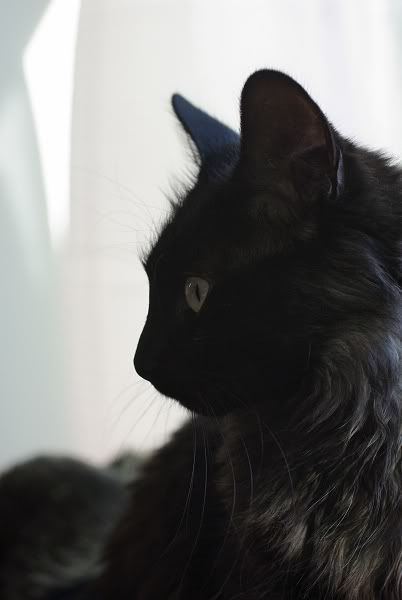 Mouse :) She's the good cat. She also has the most adorable meow ever. Ahhh cats.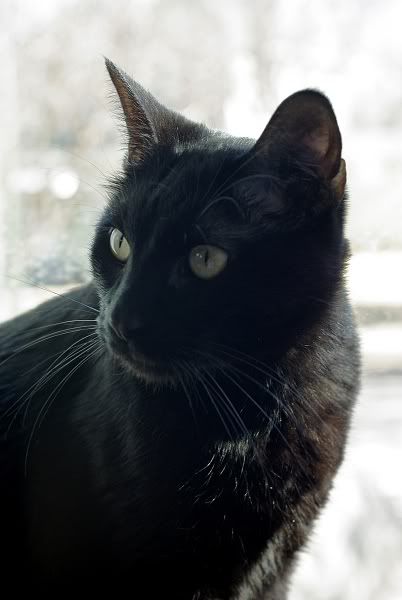 Mellow is the bad one. I think he just acts up to get attention. I still like him, mostly because he pisses John off and it's funny (I shouldn't laugh at that, but I totally do every time).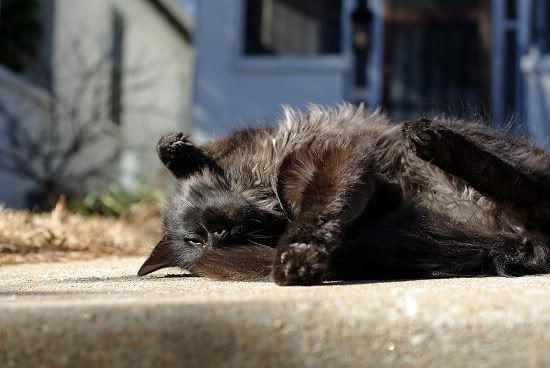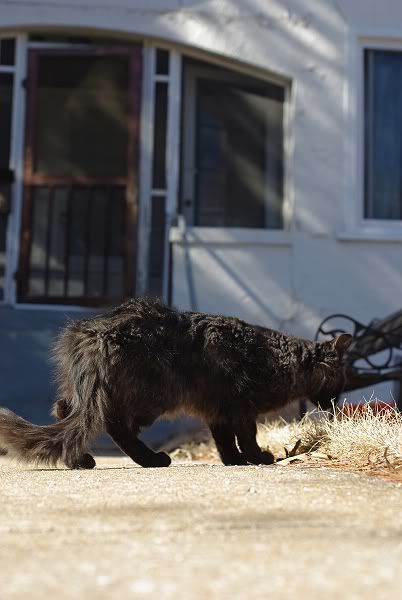 I posted this on Facebook and DeviantArt already, but I made a Tumblr for posting art:
kittendrumstick.tumblr.com
. It's easier to post there than to LJ, and it's something I can send to people when I'm feeling too lazy to update my website (which is ALL THE TIME) or too lazy to clean up my public LJ posts. I'll continue posting art to LJ in giant chunks the way I do now, but Tumblr will have all the most recent shit. Either way it'll be the same art, so you're not missing out if you don't add me there too.
Also, I made a new DA account:
kittendrumstick.deviantart.com
. I've wanted to do this for awhile. My old DA account has a stupid name and is kind of a mess. Starting over and uploading the stuff I DO like is easier than trying to decide what I don't like anymore. Not quite done with it yet, so if you add me, expect some upload spam.
Comments {10}