Ice Time
Because I kept forgetting (more like being too lazy) to post photos, I ended up with this huge backlog of photos to go through. THEN, while I was screwing around with some security settings in LJ-Sec, my public entries magically changed to friends-only, so I had to go back and fix them all. Posting on LJ should not be this much work.
John invited me to come to the Ice Festival! This dude was sculpting stuff.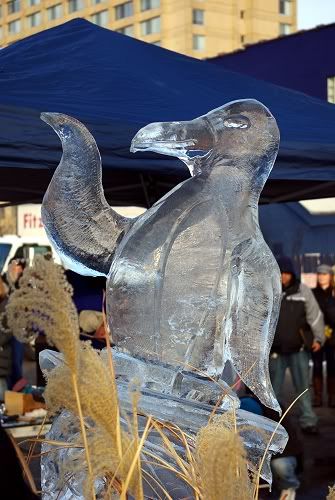 One of many ice penguins.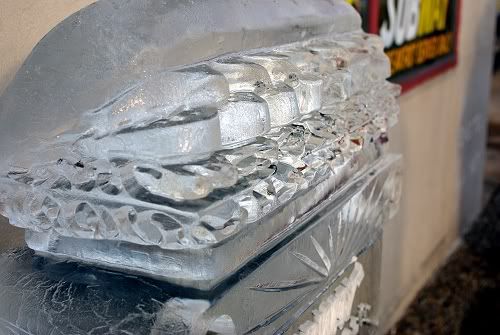 Ice Subway sandwich, which looks way more appetizing than anything you can actually get at Subway.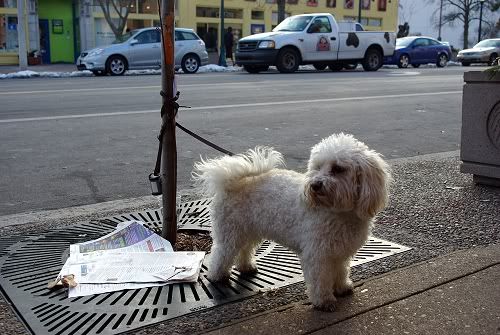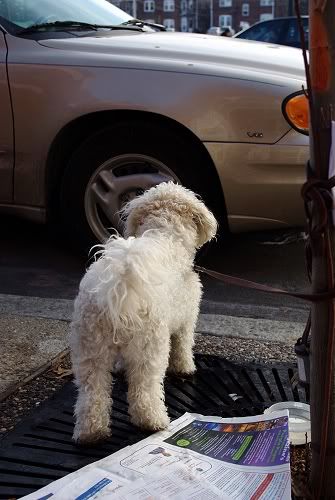 Someone left this poor little dog tied up outside in the cold :( When we came back it was gone (hopefully a good thing).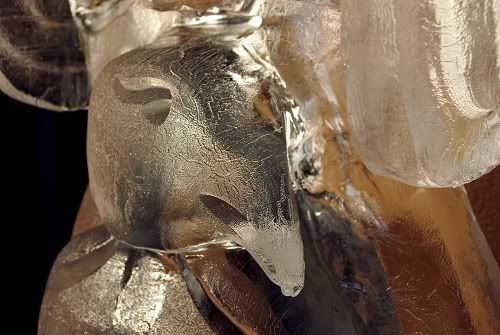 Club Fitness weightliftin' penguin. The shot of the whole sculpture didn't come out very well.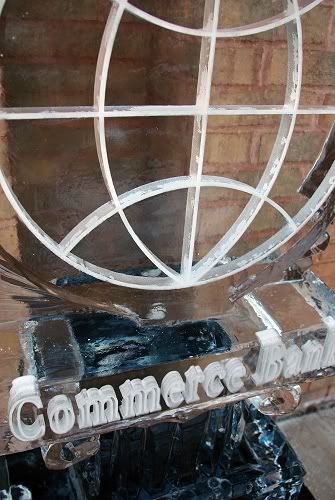 Ice money! By the way, when I break into the rap scene that's totally the name I'm using.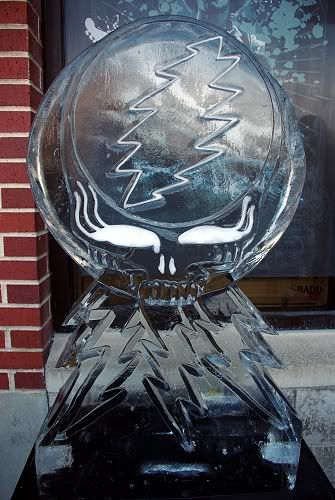 Sunshine Daydream had two sculptures... which, of course, both had to do with the Grateful Dead. That bear looked really wrong up close.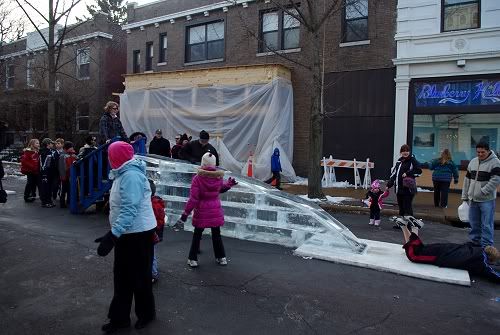 Ice slide! I almost convinced John to go on it. He did not, so instead here are some random kids.
Ice Lantern! There are little green things in the ends of it - I wonder if they lit up at night?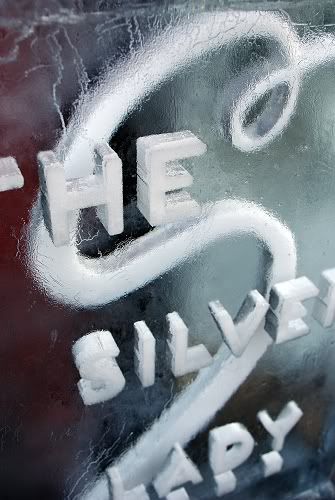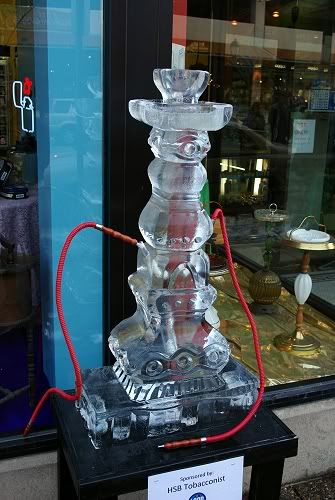 This picture sucks, but ice hookah amused me.
I did not know Chipotle had a slogan. Unfortunately since I saw that episode of South park with Billy Mays's ghost, I now forever associate Chipotle with Chipotlaway.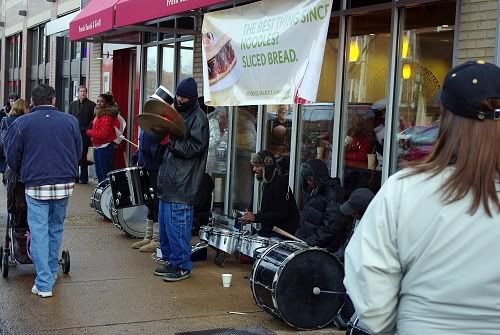 Some people playin' music.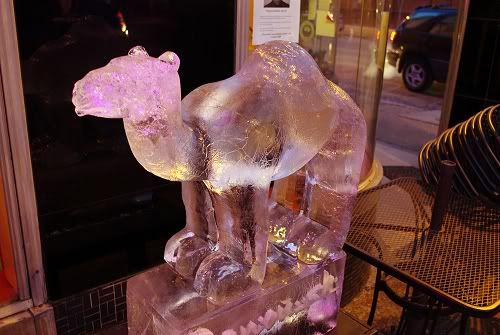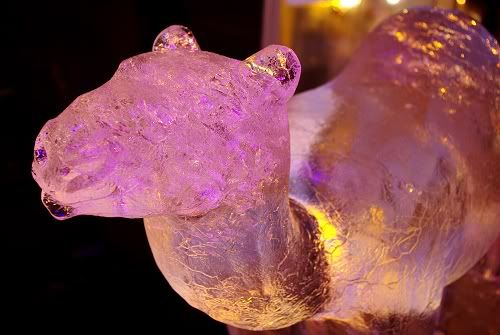 Ice camel! I took these picture for Holly. She probably isn't reading this. Maybe someone can show it to her, haha.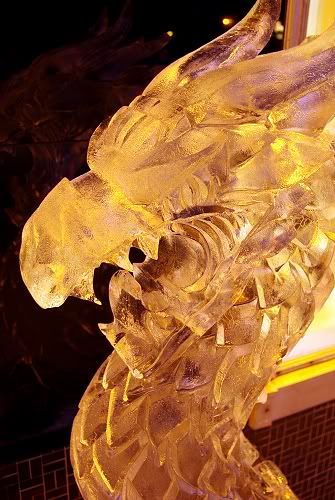 Ice dragon is pretty bad-ass.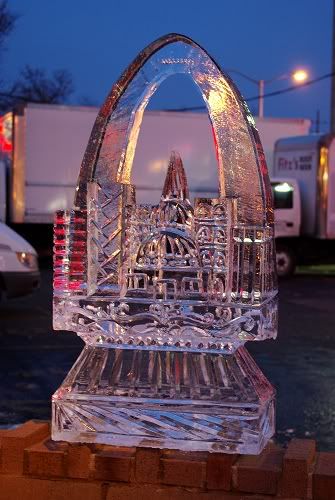 What the guy in the first picture was sculpting. It's the Arch with the St. Louis skyline! Pretty cool (...pun intended, har har).
Before Christmas, John and I also went to this thing at the zoo where they had up zoo-themed lights and decorations. Most of these photos were terrible, but I figured I'd share a couple for the hell of it: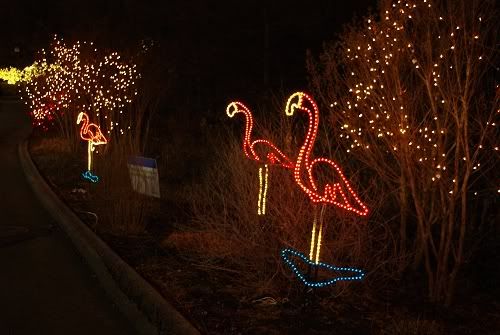 Flamingos for Jess!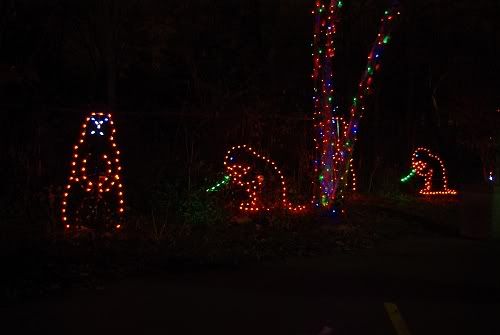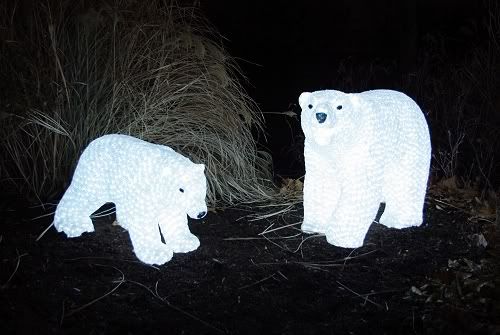 Polar bears, even though all the STL zoo's polar bears died. Whoops.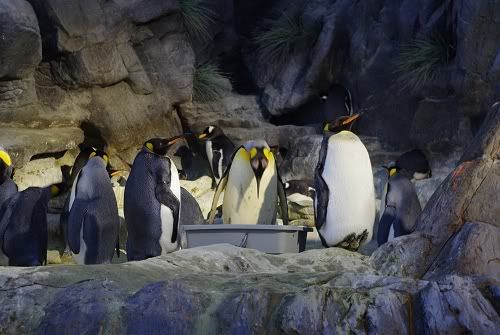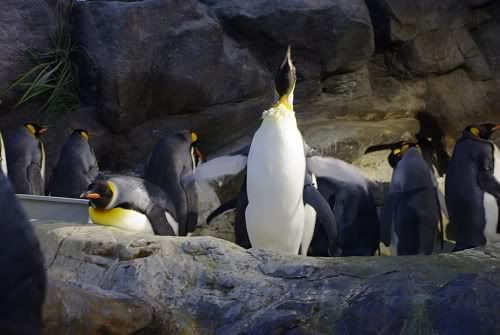 The penguins never stop being the most entertaining thing at the zoo.
Penguins are even awesome in Christmas light form!
Fish photos:
Blarf, being ridiculous.
Momloach and babyloach! So cute.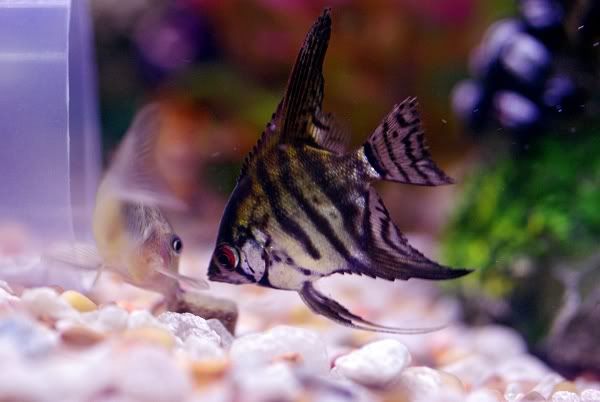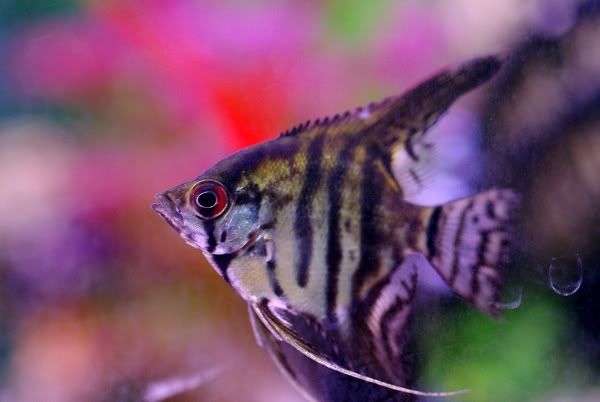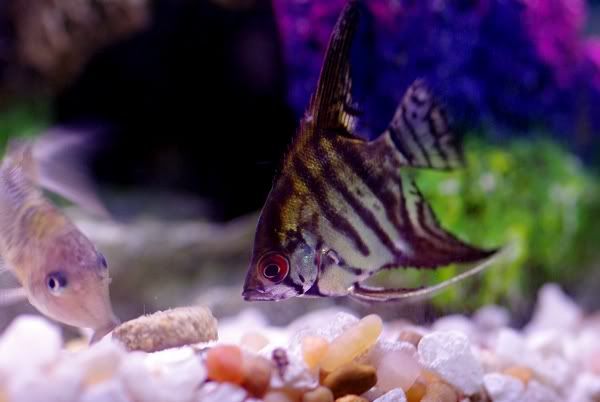 Ziggy (Stardust), my angelfish. He (or she, I guess, since there's no way to tell) has been doing pretty well, aside from the fact that my red tailed shark went crazy and ate the top of his fin off. It went crazier still and won't stop viciously attacking my killifish. ...Does anyone want a red tailed shark? Seriously, someone take this asshole fish.
A Grimace Lego. I found it while looking for Lego people.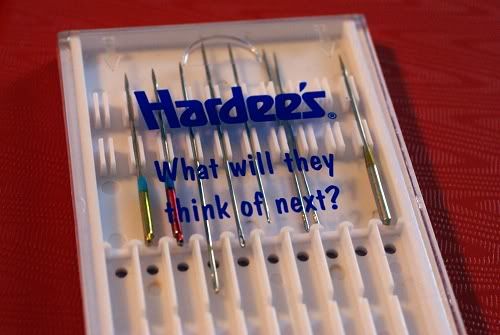 I only just realized how weird it is that Hardees, at one point, apparently sold sewing needles, and my mom and I have been using them forever. I asked Google for more info, but it wasn't any help. Does anyone else remember this?
STILL working on Wendy on Wheels
#3
(almost done). I haven't even drawn anything besides the book. I barely feel like drawing anything right now because the last two months have been horrible. Good news: Some friends also decided to cement their plans to go abroad, so this summer I'm going to London, and also probably to France and Germany! Which means I'm going to be broke forever, but it'll totally be worth it.
Comments {4}